If you've been following along for a while, you'll now be familiar with what trademarks are and their purpose. However, what you may not be aware of is that there are different types of trademarks. 
When you apply for a trademark in Australia, you will be required to nominate the type of trademark that you are applying for. When we talk about types of trademarks, we are usually referring to the specific element of your brand that you are seeking to protect. 
In this guide, we'll delve further into the different types of trademarks available in Australia and their classifications. 
Types Of Trademarks In Australia
Australia splits the types of trademarks into one of a number of predetermined types.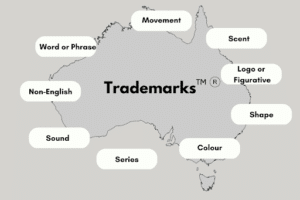 In Australia, trademarks will be classified as being one of the following. 
Word Or Phrase Trademarks
This type of trademark is designed to protect numbers, letters, phrases, single words and words or phrases that are in a specific font type. Examples of this include the cursive Ford logo and Cadbury logo as well as McDonald's 'I'm lovin' it' catchphrase. 
Non-English Trademarks
This category protects non-English words written in both Roman characters (Latin alphabet) and non-Roman characters. 
While the application is the same as for standard word or phrase trademarks, you will be required to translate any non-English words as well as transliterate non-English characters into their Roman character equivalents. 
Examples of these include the German car manufacturer Volkswagen and '貢茶' for the Gong Cha tea franchise. 
Logo Or Figurative Trademarks
If your trademark includes words alongside a logo, this is known as a figurative trademark. You can opt to trademark the word or phrase separately for maximum protection or you can trademark them as a whole alongside your logo. 
This can be useful when the words you are wanting to trademark are too commonly used to be considered registerable. Combining them with figurative elements such as your logo is a great way to overcome this objection.
Examples of figurative/logo trademarks include Nike's famous swoosh logo, the Mastercard logo, the Youtube logo and Apple's apple.  
Series Trademarks
This type of trademark works to protect a group of related trademarks where the main identifying feature is the same. They may differ in some aspects such as colour or statements and representations of the goods/services/number/price/quality/place they relate to. 
Helpful, when applying for a series of trademarks you can include them all on the same application. 
An example of a series of trademarks could include UberPool, UberX and UberEats as the essential feature of 'Uber' is included in each. 
Colour Trademarks
Trademark applications to protect a specific colour or combination of colours can be a challenge to get approved. To succeed in an application for a colour trademark you'll be asked to provide significant evidence of use to prove the connection of this colour to your business and its relevance as an identifying feature. 
Cadbury chocolate is perhaps the most famous example of a colour trademark having trademarked a specific shade of purple. The red and yellow flag linked with Surf Life Saving Australia is another, local example. 
Shape Trademarks
An unusual type of trademark, this one specifically protects three-dimensional shapes. This doesn't apply to common shapes such as a shoe box, aluminium can or wine bottle, however it can apply to unique elements of these types of products if they have unique elements such as packaging or getup.
It can be applied to unique shapes such as the original Coca-Cola glass bottle, triangular Toblerone chocolate bar and the Weber BBQ. 
Sound Trademarks
Those catchy jingles you hear on the radio aren't just advertising, they're often trademarks too! Intended to protect a 'distinguishing auditory piece' this does not only apply to jingles. This type of trademark can also protect spoken words, mechanical sounds, the Macbook start-up sound and more.
When applying to trademark a sound, you will be required to include an audio file with a clear written description of the sound and a graphical representation of the included audio. The latter could be delivered as a musical notation or verbal description of the sound for example the O'Brien's Glass song would be graphically represented as - 'O, O, O, O'Brien.' 
Scent Trademarks
More nuanced, scent trademarks protect a recognisable smell that is linked to a product or service. 
More common overseas where examples include beer-scented darts and strawberry-scented toothbrushes, Australia has just one registered scent trademark currently. It is for Eucalyptus scented golf tees. 
To secure a scent trademark, you'll need to include a short description of the scent in your application as well as detail how you will use it and how it relates to your brand. 
Movement Trademarks
One you may not have heard of, movement trademarks are relatively uncommon. They protect a specific motion or movement that is recognisable to a brand. 
Examples of these include the Toyota Jump, the welcome screen for Nokia phones with a handshake and the blinking eyes in the Captain Snooze logo. 
Further Classification
Once you have decided on what type of trademark to apply for, you'll then need to list the goods and/or services you want to use the trademark for. This step is perhaps the most important of all as it determines exactly what your trademark will protect concerning your business. 
You'll only have the exclusive right to use your trademark for the exact goods and services you outline in your application. You cannot add on additional goods or services at a later date. 
It is important to get this step right as if done incorrectly, you will end up with inadequate protection or an application that is denied, leading you to start all over again. 
You can learn more about these classes of goods and services and how to select the right ones for you via the IP Australia site. 
Applying For A Trademark - Is It Worth The Effort? 
It can seem overwhelming to apply for a trademark. From determining the type to preparing all the paperwork and handling the submission, you may be wondering, 'is it really worth it?' 
The answer is yes. A trademark is an asset, an intangible fixed asset, but an asset nonetheless. Your trademark is valuable and represents your business's reputation. When well-known, it has the potential to boost the goodwill of your business which in turn can boost your revenue. 
Failing to protect this asset through proper registration leaves you open to IP infringement which can cause significant damage to your reputation and as a result, your revenue. 

Where To Seek Help
If you are a new or seasoned business owner seeking to make a trademark application but have no idea where to begin or simply do not have the time to handle your application, we can help. 
At IP Guardian, we have decades of experience as Trademark and Patent Attorneys. We provide cost-effective legal support to secure your trademark with zero compromises on the quality of service given. 
We are passionate about supporting Australian businesses of all sizes to protect their assets and secure their trademarks with zero stress and no hassle. 
Not only can we handle your trademark application from start to finish but we can also help you to defend yourself against infringement. 
For genuine, professional support from skilled trademark attorneys, contact IP Guardian today at (02) 9071 0130.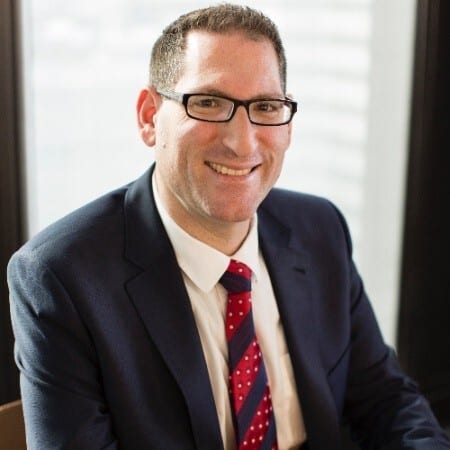 Registered Patent and Trade Mark Attorney with significant experience obtaining all forms of registered intellectual property. I hold a Bachelor of Science in Engineering, a Masters of Business Administration and a Masters of Intellectual Property. I'm passionate about showing my clients how they can protect their brands through trademark registrations.