Have you developed a better way of doing something, an innovative new product, process, software, method or material? If so, chances are you'll want to protect this innovation from being appropriated by someone else as quickly as possible. After all, the value of your innovation lies in its uniqueness and ability to offer something new. 
So how do you go about protecting it? The answer is in the form of a patent. In this guide, we'll review what can be patented and how to go about securing a patent both in Australia and abroad. 
If you're new to patents and want to first learn more about what a patent is, be sure to review our blog on this topic before delving into this one.  
What Can Be Patented? 
Virtually anything can be patented so long as it meets a few key criteria. Ostensibly, any device, product, substance, method, software (including apps) or product can be patented as long as it is:
Novel - this means it must be a new idea that has not been patented previously
Useful - it should be something that can be made or used in a specific industry
Inventive - Not only should it be a new idea, but it must also be different to what already exists
Suitable - Known as the 'manner of manufacture', it must belong to the useful arts and provide a material advantage to the economy
Determining if your invention meets these criteria can be a little challenging, however, there are ways to help you navigate this process. This forms part of the steps of how to patent an idea. 
How To Patent An Idea In Australia
In Australia, the process for applying for a patent is relatively straightforward - though it does require diligence and patience. Regardless of whether you want to patent an app idea, new toy or medical device, the process remains the same. 
Step 1. Research 
Before you begin to prepare your application or apply for a patent, you must understand the basics. You need to make sure you:
Understand exactly what a patent is and what can be patented

Have kept your invention a secret or that you fall within the grace period, this means that if you have gone public, you have 12 months to file your application or risk rejection due to public disclosure concerns 

Know what type of application you want such as standard, international (PCT) or provisional

Understand the fees for the application and the ongoing annual fees for keeping your patent
Step 2. Determine Ownership 
As a patent can be owned by more than the inventor, you'll need to decide who will be given ownership. Will it be the inventor, the person who legally obtained the right to the invention or a company/organisation that was employing the inventor to develop the invention?
Step 3. Find Out If The Idea Is Already Patented 
For this step, you will need to perform a patent search. It is very important to be thorough during this search or you risk a rejection of your application due to a similar or identical patent already existing. IP Australia makes it easier to perform this search thanks to their online search tool. 
You should also check for similar inventions via an internet search and through the use of other international databases. The WIPO IP Portal is a great place to start. 
Step 4. Prepare The Paperwork
Make sure you have all the essential information ready to go. This will include the owner and/or inventor's contact details as well as the contact information for an Australian or New Zealand agent. You'll also need a prepared specification with details of everything about the invention that is formatted to IP Australia's guidelines and finally, your payment details.  
Step 5. File The Application 
In this step, you'll need to create an account with IP Australia and fill out the application form. You'll be prompted to upload all supporting documentation as required. In this step, there are also some optional extras such as requesting an examination and expedited examination among others. 
You will be able to save your application if you need more time to decide whether these optional extras are necessary for you. 
Following your filing of the application, it will be published in the Australian Official Journal of Patents (AOJP) and AusPat search. At this time you then have five years in which to request examination. During the examination, the final checks are performed to ensure your idea can be patented - you will be allowed to respond if any issues are raised. 
If all is approved following the examination, your patent is published for three months in both the Australian Official Journal of Patents (AOJP) and the Australian Patent Search. If no one opposes your patent within these three months, your patent will be granted. 
How to Patent An Idea Worldwide 
Unfortunately, there is no such thing as a worldwide patent. This means you will need to file a patent application in each country where you wish to secure one. This can be incredibly challenging to navigate as well as expensive. 
Alternatively, you can file a PCT application. The PCT or Patent Cooperation Treaty aims to simplify the process of securing patents in multiple overseas locations. How does it do this? The PCT allows you to create a single application for submission in one treaty-member country. You can then simultaneously elect to file the same application in all treaty member countries nominated on your application. You ultimately do need to file separate national phase applications in each country you want the patent in but this can be done later up to about 30 months from your initial patent application. 
The latter method relies on countries being part of the PCT and as such you may still need to file separate applications for those that are not members. Countries within the treaty and the associated fees for a PCT application can be accessed here. 
The process of approving your patent request in other countries will follow a similar examination process to that of Australia. However, you should read all the application details carefully to ensure nothing is missed in your submission.  
Costs Involved With Patenting An Idea 
The costs associated with securing a patent will vary depending on where you are pursuing the patent. For Australian applications, you can review government costs and timeframes for payments here. 
The costs to patent worldwide are a little more involved, this is because, as mentioned above, there is no single process for securing a worldwide patent. You are usually required to apply for a patent in each country individually, which means separate fees for each. 
Can I Sell My Patent? 
Yes, it is entirely possible to patent an idea and then sell it or license someone to utilise it. This is a great way for inventors to make money from their idea without having to invest in the production or implementation of it themselves.  
IP Guardian - Skilled Patent Attorneys 
If applying for a patent is something you feel overwhelmed by or simply do not have the time to manage, help is at hand. At IP Guardian, our highly qualified trademark and patent attorneys have decades of experience navigating the complexities of both Australian and Worldwide patent applications. 
We are passionate about supporting Australian businesses to protect their intellectual property and offer cost-effective professional support to do exactly that. Whether you are struggling with an existing application or need help to get started, our team is here to simplify and streamline the process. 
Book your obligation-free consultation today on 02 9071 0130.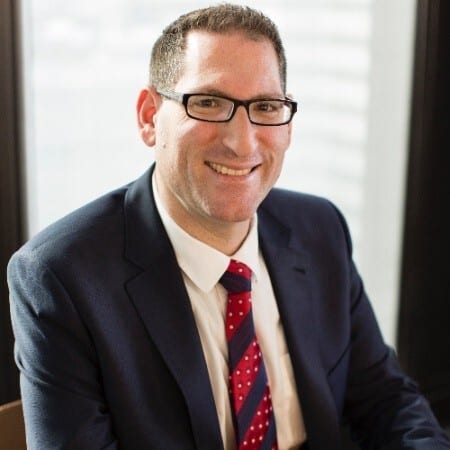 Registered Patent and Trade Mark Attorney with significant experience obtaining all forms of registered intellectual property. I hold a Bachelor of Science in Engineering, a Masters of Business Administration and a Masters of Intellectual Property. I'm passionate about showing my clients how they can protect their brands through trademark registrations.