If you're a business owner seeking to register a trademark or wondering whether it is an affordable endeavour, this guide is for you.
Very often businesses put off pursuing trademark applications or simply don't pursue them at all due to the perceived high costs or lack of necessity. The reality is that registering your business's trademark is worthwhile both from a cost standpoint and the all-important protection it affords you.
In this article, we'll cover the costs involved whether you do this yourself or with professional help both for Australian applications and those made overseas.
Please note all fees listed in this guide are current as of March 2023.
DIY Trade Mark Application Costs
There are no hard and fast rules regarding who can apply for trademark registration - it does not have to be a trademark attorney and is something you can pursue as a business owner directly through IP Australia.
The cost of a DIY application will vary depending on the exact specifications of your request including how many classes of goods and services you list in the application.
IP Australia offers two ways for applying:
Via their speciality pre-application service - TM Headstart or
Through their standard application process
The minimum cost for an application through TM Headstart is $330. This cost includes your pre-application fees as well as those involved in the finalisation of your application. Should you make changes to your application or add new classes of goods and services you will be billed an extra $150 and $200 respectively.
For a standard application you can expect a minimum of $250, this includes access to a 'picklist' which is a searchable tool listing over 60,000 goods and services. It is designed to make the classification of your trademark easier during registration. It is more expensive to apply without the picklist at $400 and you are required to draft your own list of goods and services.
For a series trademark application covering a number of related trademarks such as a logo, phrase and business a picklist application is $400 and without a picklist $550.
If at any time you add on additional classes on a standard application you will be charged $450 or $600 for a series trademark application. It is recommended to apply online rather than via post as postal applications also attract higher charges.
Are DIY Applications Advisable?
The decision of whether to apply for trademark registration by yourself or via a trademark attorney is a very personal one.  While it is indeed less expensive to handle the filing of your trademark application yourself, it can be incredibly time-consuming and complicated.
Unless you are particularly savvy with paperwork and have a decent understanding of trademark law, it is easy to make mistakes that can see your application rejected. Incorrect or unnecessary additions could also see you paying more than necessary - something a professional can help you avoid.
For busy business owners, the expense involved with trade marking a name and logo through a specialist attorney is more cost-effective than doing it themselves. Why? Because this allows them to run their business as normal and focus on other important things while this is all expertly handled for them.
Your trademark is an investment in your business and while not claimable as a tax deduction through the ATO, these costs are a vital capital cost that should be budgeted for when starting out.
Remember the cost for trade marking your business name is a small price to pay for long-term protection from exploitative copycats.
Costs For Application Through A Trade Mark Attorney
At IP Guardian, we endeavour to keep the costs of our professional trademark registration services as low as possible. Costs for filing a trademark application via our office start at $1500 plus GST.  We generally suggest the follow this proven process to secure trade mark registration:
A professional consultation with a trademark attorney to understand your commercial objectives linked with the trademark.
A pre-filing search and preparation strategy that ensures your trademark meets the eligibility requirements and that it is not already in use. This is followed by an evaluation of the goods and services to be covered by your trademark and an assessment for possible future use overseas.
A decision on which application type is appropriate and whether any international applications should also be made
Filing of the trademark application
Reviewing and examination reports and preparing advice regarding examination reports where required
Managing renewals and their associated costs for 10 years
Additional fees may apply for alterations after filing or if objections are lodged post-filing.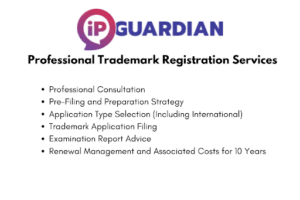 Does Working With A Professional Expedite The Process?
Not necessarily, trademark attorneys still have to follow the same application process as anyone else, however, they are significantly less inclined to make errors on applications. 
Errors on applications account for most delays in processing and for those inexperienced with trademark registration criteria, rejections due to errors can be hard to understand.
A trademark attorney handles all aspects of the application for the most streamlined and stress-free process, which can certainly aid in a quick turnaround and approval. 
Attorneys can also help in requesting expedited examination in cases where there is a genuine reason for this. An experienced attorney will be able to advise you on the most appropriate options for your circumstances which can help get your trade mark registered as quickly as possible.
International Trade Mark Application Costs
As your trademark only protects your rights in Australia, you may elect to pursue your rights overseas by filing your trademark in other countries of commercial interest. As there is no single route for obtaining a global trademark you will need to consider which countries you wish to obtain protection in and apply accordingly.
Exact filing costs will vary from country to country but you should be prepared to upwards of $5000 or more for each country that you intend to pursue registration in. We highly recommend filing an international application through a qualified trademark attorney due to the complexities involved.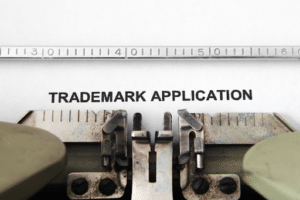 Trade Mark Applications Made Easy With IP Guardian
At IP Guardian we have years of experience handling both Australian and international trademark applications. We are dedicated to ensuring appropriate, qualified advice is both accessible and affordable for Australian business owners and work tirelessly to ensure your intellectual property is adequately protected. To arrange your free initial consultation or learn more about how we can assist with the filing of your trademark application, contact our team today at 02 9071 0130.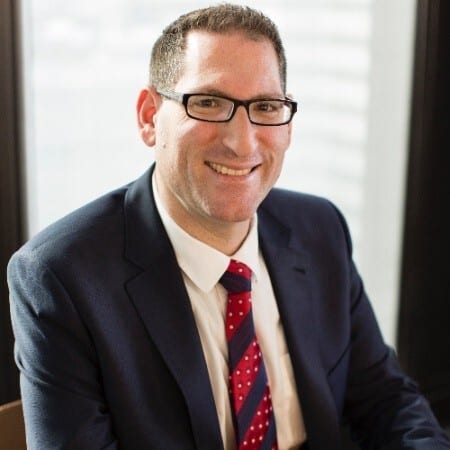 Registered Patent and Trade Mark Attorney with significant experience obtaining all forms of registered intellectual property. I hold a Bachelor of Science in Engineering, a Masters of Business Administration and a Masters of Intellectual Property. I'm passionate about showing my clients how they can protect their brands through trademark registrations.