If you're ready to file a patent but unsure what costs are involved, then this article is for you. The decision to file a patent is not made lightly and understandably applicants want to be across all the relevant details, especially how much of a financial investment this represents. 
In this guide, we will review the cost of patent applications both in Australia and overseas as well as any extra fees that can occur during the process. 
Please note all government fees listed in this guide are current as of February 2023. 
DIY Patent Costs Australia
In Australia, the cost to patent an idea directly with IP Australia will depend on the type of application you are making. 
A provisional application is $110 with the added option to pay a further $950 for an international search request. The latter is intended to discover whether the patent does not already exist overseas. 
A standard application is $370 on top of which it is recommended to have a preliminary search and opinion (PSO) performed for $950. This helps to determine the suitability of the invention for patenting before the formal examination. 
The PSO is optional and is not an indication or binding determination of whether your application will be approved. 
Other Fees
In addition to your initial application fees outlined above, you will also be required to pay:
 an examination request at $490

$250 for any requests for amendments

A base standard patent acceptance fee of $250 plus upwards of $250 per claim that is outlined in the specification 

Added fees for the complete specification

Prosecution fees and publication and grant fees
If you are unable to submit online or prefer a postal application there are additional fees. For a provisional patent application that is posted an extra $210 is payable, for a standard patent application via post a further $570 will be levied. 
Also, if at any time during the application process, you need more time to meet a provided deadline, you can also opt to pay for an extension of time. 
The fee payable will depend on the circumstances under which the extension is being requested. In most scenarios, a fee of $100 per month or part thereof will be payable. 
So how much does it cost to patent an idea? Ultimately, you can expect to pay several thousand dollars in government fees for a patent application (even when handled without attorneys) and spend hundreds of hours juggling legal documentation.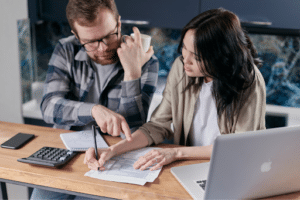 (Image: DIY Patent Application)
Is Applying Without Assistance The Best Option?
Keep in mind that while opting to file your patent application without the assistance of a patent attorney can help reduce costs, it can be a significantly time-consuming process - often taking years to finalise. 
There are also additional deadlines given to respond to concerns and ongoing, complicated paperwork with associated fees for submission. Many applicants abandon their patent quest due to the challenges involved or end up having to seek professional help part way through as it is simply too difficult for them to complete on their own. Many self filed applications are also unsuccessful because the initial patent application has not been correctly prepared. In some cases, due to the complexity of patent applications, this cannot be corrected even by a professional after filing. 
As most individuals filing patents also have full-time work or business commitments, it can be more cost-effective (and sanity-saving) to seek professional help. This helps to expedite the lengthy patent application process, protecting your ideas sooner and giving you time back to focus on other important things. 
Filing Patents With Professional Assistance 
At IP Guardian, we offer a range of patent application services to help you navigate this process with minimal complications or stress. 
While the exact costs of your application will be unique to your needs, the following is a guide for what to expect when engaging our patent attorneys to handle your application.
Filing 
As an indication, the cost of having our team prepare and lodge a provisional specification is typically in the order of $8,000 - $10,000 + GST depending upon several factors such as the complexity of the technology and the actual amount of work involved. 
Complete Specification 
Following the filing of a provisional application, you will be required to lodge the complete specification (detailed description) of the invention. This also includes a set of claims which define the protection sought by the patent in precise terms. 
The cost of preparing and filing the complete specification is typically around $8,000 + GST up to $15,000. Exact pricing will again depend largely upon the actual amount of work involved. 
Examination 
Beyond this, there are also examination fees to be paid. During the examination, the application is formally assessed to check for novelty and inventive merit. Charges for this stage, exclusive of official fees, are currently around $2,000 + GST. 
Prosecution 
If following the examination any objections are raised, they will be outlined in an examination report. This process, known as "prosecution", typically involves costs of the order of $3,500 to $6,600 + GST, depending upon the nature of the objections raised and the number of examination reports issued. 
Publication And Grant
In the final stage of the application, your application is accepted and published in the Official Patent Journal for three months during which time it is open to opposition. If no opposition is noted your application proceeds to grant whereupon an additional $1,000 to $1,500 + GST plus government fees are payable. 
In short, a Standard Patent from the initial filing of the application to the ultimate grant of Letters Patent typically takes between around 3 to 5 years to complete. This can sometimes be accelerated if necessary. 
The cumulative costs to this point, for Australia only, usually amount to around $12,000 to $20,000 + GST for a relatively straightforward case, exclusive of any initial searching costs.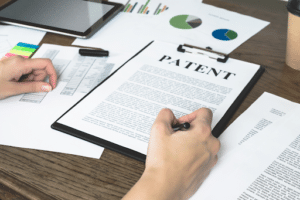 (Image: Patent Application)
International Applications
The cost of applying for patent applications overseas varies from country to country. Application costs can vary based on many factors, including, but not limited to, currency fluctuations, changes in official fees or requirements, and the timeliness of instructions. 
You may also find yourself paying for translation services and couriering of documents. It is highly recommended to pursue professional support from a patent attorney for international applications due to the complexities, logistics and legal requirements of these submissions.
Secure Your Patent With Help From The Best
There are undoubtedly significant costs involved with the submission and securing of a patent. However, it is a worthwhile investment. Your patent protects your exclusive rights to your invention - something which could be worth much more than the legal costs involved with procuring the patent itself. 
At IP Guardian, we work closely with our clients, from all walks of life, to secure patents as quickly and cost-effectively as possible. Working with our highly skilled patent attorneys can reduce the likelihood of errors with expert handling of any objections raised, ensuring your application is processed efficiently. 
We guide you through every step of the process and keep you updated in real-time as new information becomes available. Whether you desire to secure a patent in Australia, overseas or in multiple nations simultaneously, we're the team you can trust to handle it with ease.  
For tailored, professional assistance with your patent application, contact IP Guardian today at 02 9071 0130.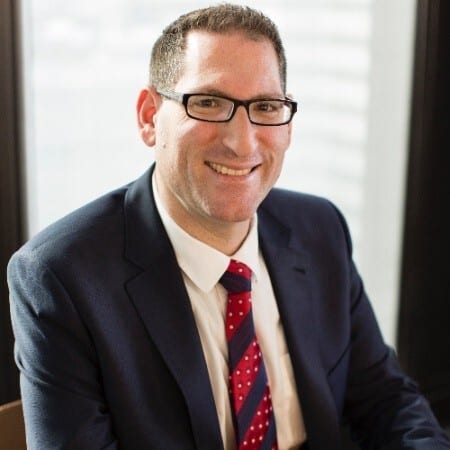 Registered Patent and Trade Mark Attorney with significant experience obtaining all forms of registered intellectual property. I hold a Bachelor of Science in Engineering, a Masters of Business Administration and a Masters of Intellectual Property. I'm passionate about showing my clients how they can protect their brands through trademark registrations.