How intellectual property rights including patents, trade marks and designs support business exports
Exporting goods and services provides new markets and significant growth for both goods and services businesses.  Exports are also beneficial for the broader economy and the Australian government is taking various steps to increase export markets available to Australian companies.  This includes executing Free Trade agreements with growing economies of the world and various grants such as the export marketing and development grant (EMDG) to support businesses develop an export market.
Advantages of exports include:
foreign currency – the export of goods and services brings valuable foreign exchange to the exporting country. Foreign currently is required to pay for the import of capital goods, raw materials, spares and components as well as importing advance technical knowledge.
market growth –export industries provide direct growth to the exporting sector as well as other related supported sectors such as banking, transport and insurance. In addition, this case result in new auxiliary industries being created to support the export sector.
rise in living standards – export result in an increase of production of goods and services. This provides more employment opportunities and increases the purchasing power of employees. Accordingly, this improves the standard of living of the people in the export country.
new employment opportunities – the increases in production due to increased demand provides more employment opportunities in the direct export sector as well as in support industries such as banking, insurance and transport.
How do Intellectual Property rights support the export of goods and services?
Several international treaties are in place to assist business register and protect their intellectual property in overseas countries.  These include the Paris Convention for the Protection of Industrial Property which helps inventors and creators protect including patents, trademarks, industrial designs, utility models, service marks, trade names and geographical indications.
Intellectual property is generally jurisdictional meaning patents, trade marks and designs registered in Australia cannot be enforced overseas unless they are also registered in overseas countries. To secure intellectual property rights such as patents, trade marks and designs in foreign markets, companies or individuals need to file applications for protection in each chosen jurisdiction where they want to sell their goods and/or services.
Australian start-ups and established companies considering exports should develop a global IP strategy that matches their business's expansion and export strategy. A Patent in foreign jurisdiction provides the right to exclude others from making, using, and selling their invention within the jurisdiction granting the patent. It is important to file any patents, trade marks and designs in any export market well before you actually start exporting products and services because these rights can take a number of months to grant and become enforceable.
Once patent, trade mark and designs rights are secured in a foreign markets, the owner has the right to manufacture, export or import goods covered by their intellectual property and can also decide who may use the intellectual property.
IP owners may also earn income by giving companies in export countries permission, using agreements and licenses in exchange of royalties or lump sum amounts to use registered intellectual property on mutually agreed terms.
Companies operating in export markets need to have an IP strategy that is based on an understanding of the value created by having intellectual property including patents, trade marks and designs in export jurisdictions. As part of their due diligence they should be aware of existing competitive intellectual property rights in the target export countries. This can be done by way of freedom to operate searches. Many Australian start-ups and businesses start exporting their goods and services to other countries without the appropriate due diligence and they can unexpectedly become involved in intellectual property infringement cases in those countries.
If you are thinking about exporting your goods and services and want to make sure your intellectual property strategy supports your business expansion goals, reach out to our team at IP Guardian. Our attorneys are experienced at handling Intellectual Property matters across the globe and understand how to support your export business.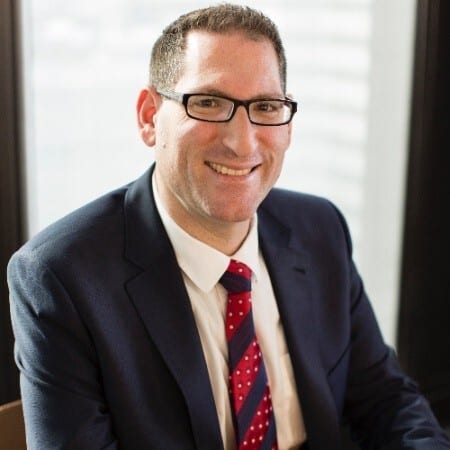 Registered Patent and Trade Mark Attorney with significant experience obtaining all forms of registered intellectual property. I hold a Bachelor of Science in Engineering, a Masters of Business Administration and a Masters of Intellectual Property. I'm passionate about showing my clients how they can protect their brands through trademark registrations.